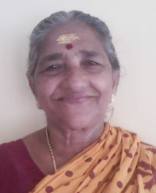 Dear Volunteers, Donators & Friends,
I welcome you all to be the part of Rajeesh Trust to serve the humankind with utmost generosity, munificence and devotion as "Service to Humankind is Service to God".
It is your faith and confidence which enabled us to serve the humanity in the most proficient way. Rajeesh Trust endeavors to help the poor & needy, school children, destitute elders in India by providing the needs, care and opportunity and to restitute the human dignity and self-respect.
Rajeesh trust focuses mainly to conduct free Health camps, Education to privileged children, Empowering girl child and Women, livelihood, empowering grassroots and upbringing the downtrodden society by rendering voluminous service, support and guidance through active participation of our volunteers.
But all these service requires patronage, sponsorship & cooperation from all good and brave hearted people. I appeal the sponsors and donators to witness and observe our service with your trust, confidence and cooperation.
May the almighty accept our virtuous deeds for the betterment of our people and society.
- L.SUBATHRA